Timetable
Workshops & Treatments
Monday (9 August 2021)
Tuesday (10 August 2021)
Wednesday (11 August 2021)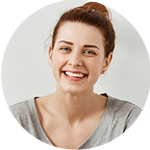 Reviews & Testimonials
Some words from our clients
Positive and energised
I chose to take Reiki with Ann as I find her beautiful energy leaves me feeling positive and energised.  During a Reiki session with her, my mind and body falls into peaceful relaxation as she rebalances my energy. I would highly recommend Ann to anyone experiencing a wide variety of conditions, including pain, stress, and chronic conditions. Ann is a gifted healer and a reiki session with her can help on many levels; emotional, mental, physical, and spiritual. Thank you Ann for your true gift of healing.
Highly recommend
I highly recommend Ann for reiki treatments and attunements. She has excellent knowledge of the healing and chakra systems and has worked consistently to perfect her craft. I have learned so much from her. I am so grateful to her as she has helped me shift several blockages and is always spot on in her assessments. If you are ready to get started on your healing journey, Ann is woman to call.
Highly recommend
My first experience of Reiki was with Ann, not only did she introduce me to this gift from God, I saw how well she was doing in life (mind, body, soul) and I wanted to know what she was doing. Honestly, I was blown away by the experience, the connection Ann has with source energy is like no other I have come across since and I was hooked. This was the beginning of my journey of self healing through Reiki. I never looked back.