Ann Traynor Bio
About Ann Traynor
A healing journey is a brave journey of acceptance and forgiveness, Whether it be towards yourself or others. Healing makes us whole, it integrates all aspects of ourselves, the parts we love and the parts we hide away from others. Gaining confidence along the way with a healing journey, it's a full time job, as we are always learning and expanding our awareness to the newness of life. We come to accept ourselves and standing fully in who you are today in this present moment. The past holds alot of us back, keeps us in check, in line with society. Be brave. Be Beautiful. Be You. Step outside the box! If I can do this, i am sure you can too!
Ann Traynor Author
Hidden Forces
It's all about connections. If you're looking for a sign, this is it…Hidden Forces is an accessible book that answers the questions we all have about the forces around us that affect us every day of our lives.If you want to learn about the universal forces that connect us all, this book is for you. If you're interested in chakras and how to work with them to heal yourself, this book is for you. If you want to know how astrology and tarot can help you understand your 'self' and your life, this book is for you.Hidden Forces will take you out of dark places into the light of understanding.Join Ann on her journey of enlightenment.
Ann Traynor Author
Hidden Senses
Ever wanted to access your intuition and psychic abilities? Or learn about the vibrational energies of dates and how to work with them? Hidden Senses tells you how. From chakra work to self-healing, Reiki Master Ann Traynor takes you through the different stages of recognising your intuitive psychic abilities and working to strengthen them.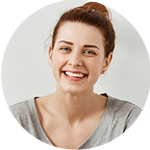 Reviews & Testimonials
Some words from our clients
Positive and energised
I chose to take Reiki with Ann as I find her beautiful energy leaves me feeling positive and energised.  During a Reiki session with her, my mind and body falls into peaceful relaxation as she rebalances my energy. I would highly recommend Ann to anyone experiencing a wide variety of conditions, including pain, stress, and chronic conditions. Ann is a gifted healer and a reiki session with her can help on many levels; emotional, mental, physical, and spiritual. Thank you Ann for your true gift of healing.
Highly recommend
I highly recommend Ann for reiki treatments and attunements. She has excellent knowledge of the healing and chakra systems and has worked consistently to perfect her craft. I have learned so much from her. I am so grateful to her as she has helped me shift several blockages and is always spot on in her assessments. If you are ready to get started on your healing journey, Ann is woman to call.
Highly recommend
My first experience of Reiki was with Ann, not only did she introduce me to this gift from God, I saw how well she was doing in life (mind, body, soul) and I wanted to know what she was doing. Honestly, I was blown away by the experience, the connection Ann has with source energy is like no other I have come across since and I was hooked. This was the beginning of my journey of self healing through Reiki. I never looked back.
News And Blogs
Ann Traynor Latest News